In today's article, we will write a small Homeoanimal review. If you own a dog or a cat, you must have heard of Homeoanimal and seeking more information about their products. Our cats are family, and their health problems are our responsibility to solve. We are aware that our little furry friends don't just need care and love, but they also need the necessary remedies to live longer and healthier. 
However, the medicines we buy for our cats when they face a health issue are mostly chemical and have many side effects. Some cat owners want to use natural remedies for cats, yet they are unaware of them, and they are lost the many products available on the market. 
Among these natural remedies for cats are Homeoanimal products for pets. These products offer natural remedies for many illnesses that our pet may encounter in their life from ear infections to cancers. As Homeoanimal is quite popular among pet owners, you may have heard about it before; and you probably heard about its significant results as well. 
Although, we know that natural remedies for cats and pets, in general, are an effective alternative, however, you should always consult your vet to help you identify the problem and also to help decide if the natural remedies are better considering your pet's case. 
In this article, we will provide you with a detailed Homeoanimal review and its natural remedies for cats, our little furry friends.
What Is Homeoanimal?

To begin with our Homeoanima review, we must know what is Homeoanimal all about and what they offer.
Made with 100% natural, high-quality ingredients, Homeoanimal offers remedies for most of your pet's illnesses. The team of Homeoanimal is aware of the side effects of the chemical medication and wanted to provide you with a treatment that will heal your cat without causing any other harm. 
Homeoanimal has been helping pets, including cats, for more than a decade. Moreover, all pet owners are satisfied with the result and choose to continue using these natural remedies for most of their cat's health issues. 
Homeoanimal developed an easy to navigate website where you can see all of the health issues they cure. You can click on your specific cat's problem and select a convenient remedy for it. 
Also, they provide their customers with an exclusive consultation online to help you figure out what is up with your cat and what Homeoanimal product you should use.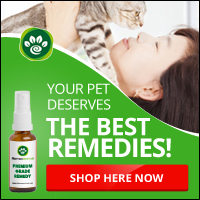 Our Homeoanimal Review Overview And Ranking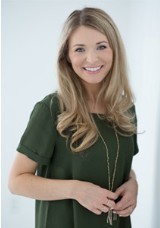 Name: HomeoAnimal
Co-Founder: Suzie (About The Team Press Here)
Discounts & Offers: They offer different discounts and rewards (see below as an example).
Their Guarantee: They offer a 1-Year Satisfaction Guarantee.
Prices: 4.6 out of 5.0
Their Expert Services: 4.8 out of 5.0
The Customers Reviews: 4.9 out of 5.0
Our Overall Rating: 4.8 out of 5.0
Homeoanimal Review – Discounts And Rewards
Who doesn't like some rewards and discounts, and that's what caught my attention on their website. The reason I included this in our Homeoanimal review is that their discount and reward system is excellent and attractive.
Once you open their website, you will notice many different ways to earn these Rewards and Discounts, as seen in the photos. This is a great way to get the best natural remedies for cats and pay less.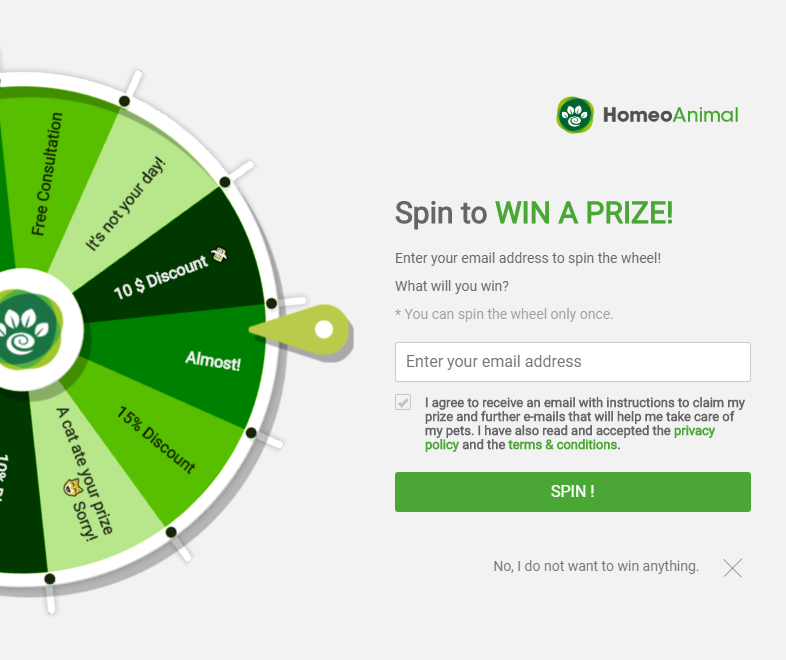 Their rewards offer various ways to earn points; with these points, you can exchange them with some neat rewards!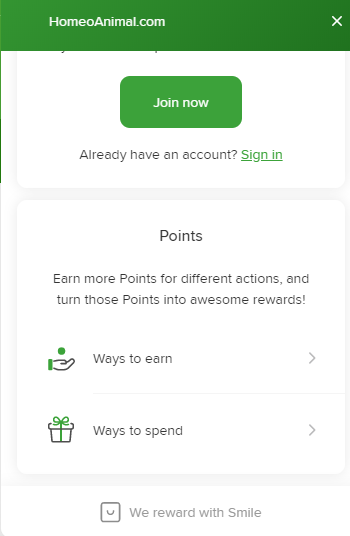 Treat Your Cat Naturally And Efficiently With HomeoAnimal
Common Diseases That Your Cat May Face And The Homeoanimal Solution For It
The following are a few of the common diseases your cat may face and how to solve them using Homeoanimal products. We mentioned these examples as part of the Homeoanimal review to show you how effective these natural remedies for cats.
#1 Atopic Dermatitis
Atopic dermatitis is a sort of allergy to things in your cat's surroundings. This condition causes red, itchy skin. Indeed, this health issue is not that common among cats, yet, any cat of any breed or age can have it.
Hence, before assuming that your cat has Atopic dermatitis, you should probably contact your veterinarian to determine the true nature of your pet's condition.
The symptoms of atopy may include itchy skin, over-grooming, hair loss, a rash, and repeated ear infections. As part of this Homeoanimal review, we suggest that you use the Atopic Dermatitis Advanced Kit to cure this condition naturally.
Again, you can only try this when you have already talked with your vet about your kitty's condition. Nevertheless, this natural product is very effective, as claimed by pet parents.
This advanced kit includes skin drainer, kidney drainer, lymph 2, environmental detox, liver drainer, and Probiopet. Indeed, it helps to improve your kitty immune system and therefore gives healthy skin. These natural remedies for cats are completely safe, and they help your kitty to heal faster without any side-effects.
#2 Infrequent Bowel Movement
Constipation is a common disease in cats. Indeed, sometimes, it can indicate more serious health problems. Cats sometimes have a blockage in their inner intestine and thus may get constipated, cat owners may notice that their pet spends a long time in its litter box, in this case, they should think of constipation as a possible reason. 
In effect, you should constantly check how many times your cat goes to its litter box. Naturally, cats urinate two to three times daily, so if you see less than that, it may indicate that your cat has some problems. 
Natural remedies can treat this condition in cats for cats, and Homeoanimal proposes an effective natural solution for you, which is "Constipation" and Advanced Kit. This remedy helps to fasten and simplify the bowel movements so your cat won't get constipated. Also, this product smoothens the abdominal area and helps to lessen flatulence.
#3 Hair Loss
The problem of hair loss in cats, which is known scientifically as Alopecia, is a very common health condition among cats. This condition can be partial or total, regular or random.
Also, you may notice that the skin surrounding the falling hair may get reddish, and has bumps on it. Indeed, the reasons that can lead to a cat being infected with this condition are several.
It can be due to nervous disorder, excessive hair grooming, hormonal imbalances, or skin allergy, …etc.
A cat owner must be careful considering this issue, because it may be hard to notice this condition in its first stages as cats loose hair naturally to grow a new one. Hence, one must regularly check on its cat.
If you happen to suspect this problem, you should consult your vet as soon as possible. However, Homeoanimal offers you natural remedies for cats' hair loss that are purely natural and has zero side effects.
Homeoanimal gives you the Alopecia – Advanced Kit to cure your cat's hair loss. This natural remedy is entirely effective. It tends to strengthen hair follicles by providing it with extra moisture.

#4 Pus Clusters
An abscess is a "pocket of pus" that can develop on any part of your kitty's skin. Mostly they are named along with their placement on the skin; it takes the shape of swollen watery reddish small balloon.it can be small or big. Some of these balloons may release a stinky liquid out of them. 
Cats with Abscess usually have a severe fever. Of course, not all abscesses appear on the surface of the external skin; some may be places internally, which makes it difficult for the cat owner to discover it early and therefore treat it faster. 
Moreover, if the Abscess got ripped off internally and release the bacterial liquid inside the body, it may cause other health problems. Generally, abscesses are developed when your kitty is bitten by another animal or has some dental or gum issues. 
In all cases, you should immediately consult your vet if you suspect that your cat is developing this disease. However, natural remedies for cats are known to be very effective in this case. 
As part of our Homeoanimal review, we suggest that you'd take a look at the Advanced Kit of Homeoanimal concerning treating the Abscess. This advanced kit from Homeoanimal is one of the best go-to natural remedies for pet's Abscess. 
Even if your cat's case is significant and severe, his remedy got you covered. This remedy is known for its antibiotic criteria that will eliminate the chances of your cat getting a bacterial infection. Its natural, effective ingredients will help your cat's skin heal faster after the treatment.
More Awesome Services – Free Guide
After all the information from this Homeoanimal review, you must have a good idea about all their products and services. However, they still offer more than this.
The following are some of their extra services, such as a free guide to solve specific problems. This service alone is a great addition to add to our Homeoanimal review. After all, getting expert guidance worth a lot.
Homeoanimal offers you different options that make sure your cat stays healthy. They also provide expert guidance, affordable solutions, and easy to follow instructions.
If you are a skeptical person "like me," you might wonder why I would trust this Homeoanimal review and this website to purchase these natural remedies for cats. 
Of course, It's not easy to trust any product on the internet. Everyone needs to do their own research to find more information and others' experience, such as this Homeoanimal review. However, Homeoanimal offers you guarantees to make it easier for you to try their products and decide. Additionally, Homeoanimal made sure to give their customer on their Homeoanimal Website a 1-Year Satisfaction Guarantee.
Lastly, I hope you found on this Homeoanimal review what you need for your cat. If you have other questions about Homeoanimal and their natural remedies for cats, or, if you want to leave your own personal review (experience) about a product from Homeoanimal, leave a comment below for all cat owners.
Disclaimer:
Please note, this review has been researched with information and/or testimonials that are available online in the public domain as well as my personal experience and research. Any recommendations and/or conclusions are strictly opinions and may not apply to, or agree with, all persons or situations. See the full disclaimer for more info.

This page includes affiliate links. Please be aware we only promote advertising from companies that we feel we can legitimately recommend to our readers. Please see our Affiliate Disclosure for further information.